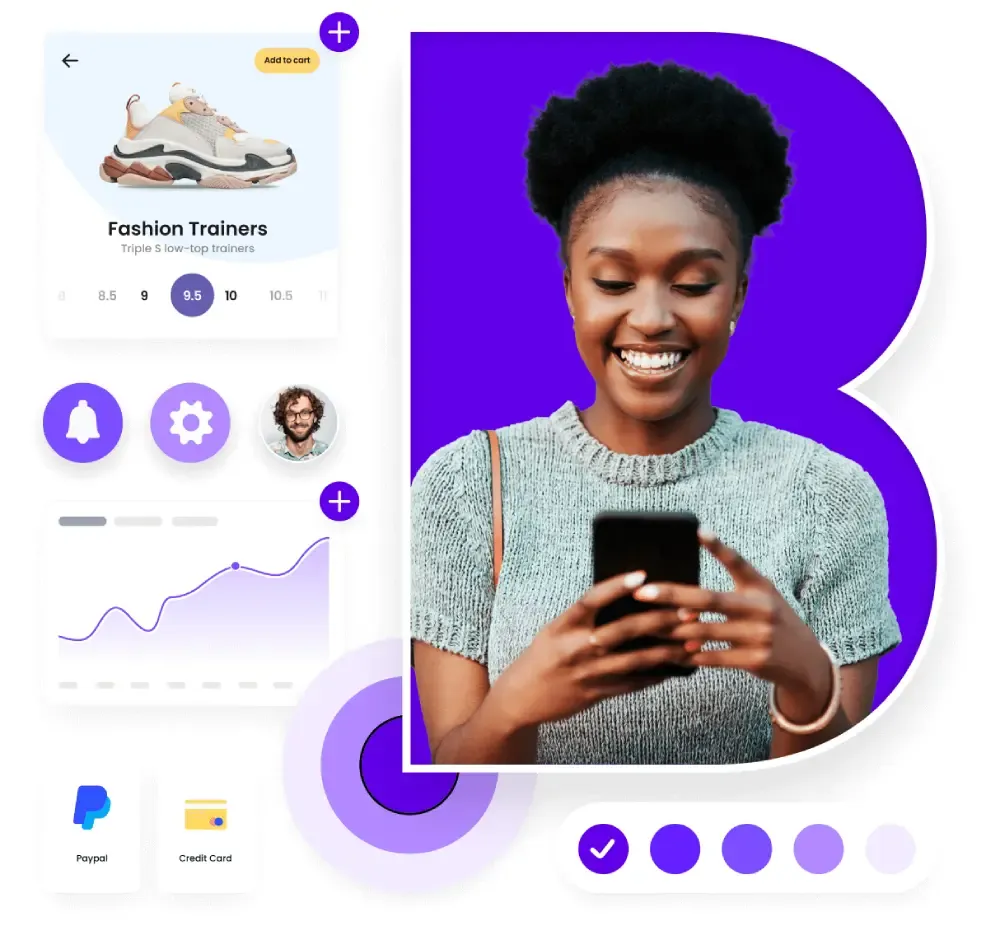 Builder.ai uses AI that makes making, software for any needs for any, purpose. With many flexible options, making software for any purpose is, now super easy and no technical, skills is required.
Need the speed and simplicity of a no-code app builder, but the technical sophistication a dev shop can deliver? We've got you covered. Builder.ai can create any app you can imagine, to your exact specifications.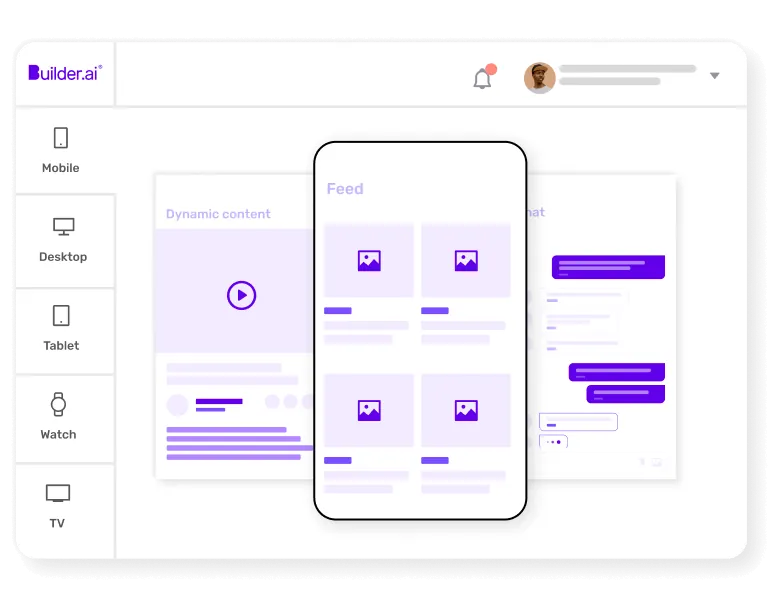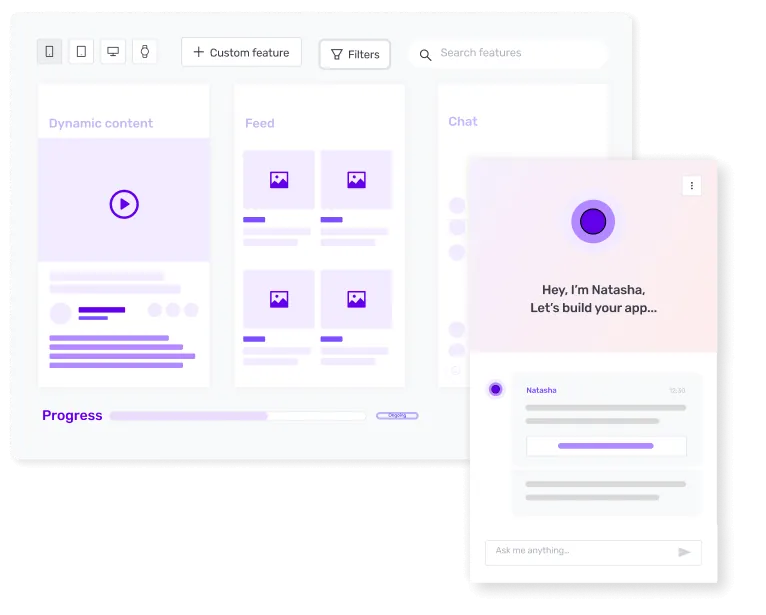 AI helps build your project quicker and more cost-effectively
AI fits reusable features together based on a template you choose so our developers can focus on creating the custom features only your business needs. AI also calculates a price based on the features you choose and gives you fixed costs and clear timelines.
Customer success that starts before your app is built
At Builder.ai, our product managers are called Productologists. When your app build begins, you'll meet with your Productologist once a week, but you can collaborate with and contact them at any time via your all-in-one project dashboard, Builder Home. This helps to ensure that the final product looks just like your original app idea.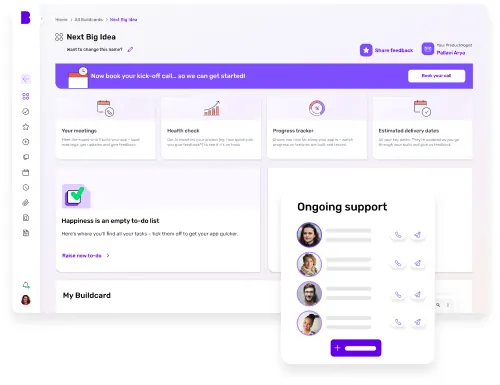 Premium Product Creation with End-to-End Support
In this service, our product experts will provide continuous support to ensure the creation of premium products. From app-building process guidance to project management, we'll be there every step of the way, ensuring high-quality design and delivery. Even after the project is complete, we provide aftercare to keep your software up-to-date and address any issues. With our end-to-end support, you can have confidence in the ongoing success of your product.